Product Description
Forklift Truck 10 Ton Forks Lift Truck equipped with Original Japanese ISUZU 6BG1 engine or China CHAOCHAI engine, hydraulic transmission, double oil pump, hydraulic assisted steering, front double tires.Forklift Truck 10 Ton Forks Lift Truck adopts the large arc streamline shape, with the characteristics of compact and reasonable structure, strong lifting capacity, low failure rate, good maintainability. It is the highly efficient equipment for mechanized loading and short distance transportation.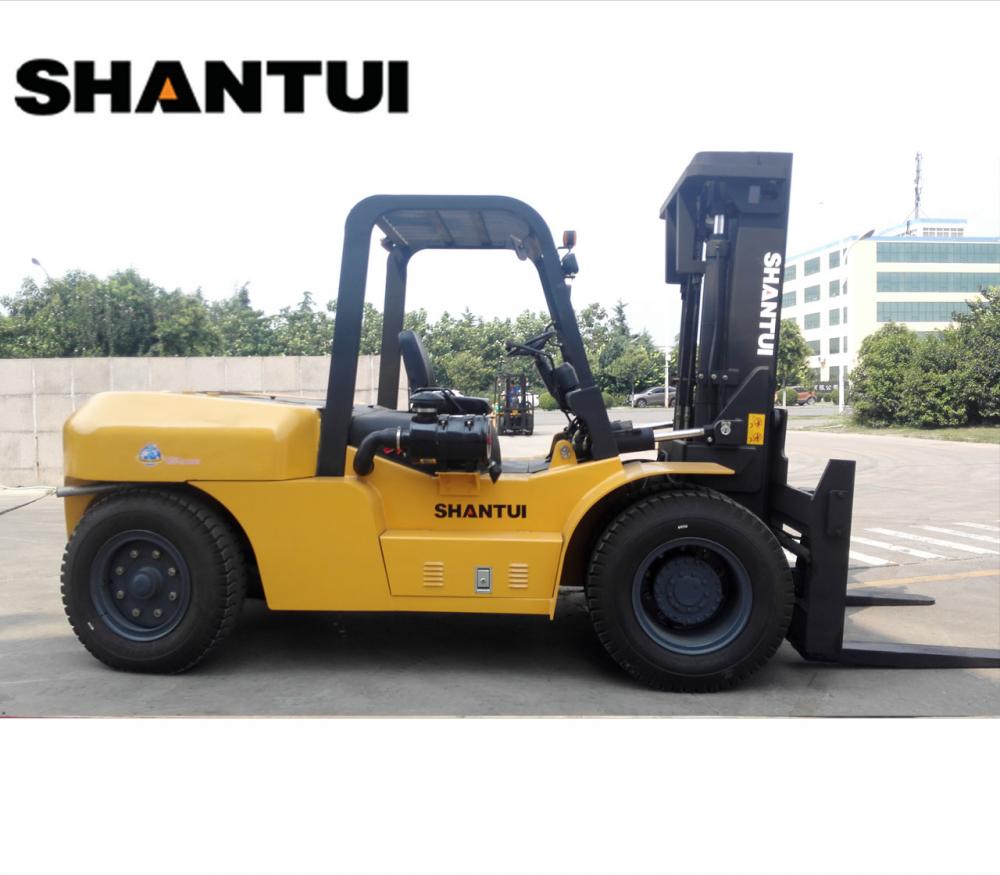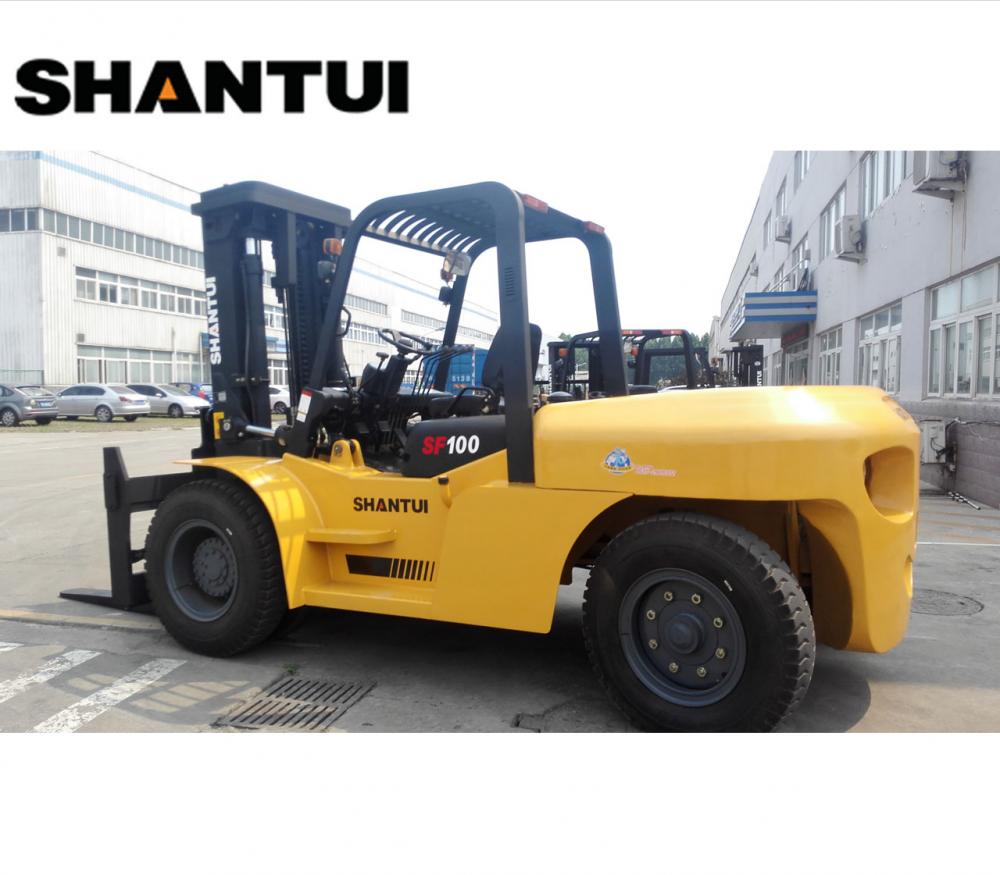 Advantages of SHANTUI Forklift Truck 10 Ton Forks Lift Truck:
1. Engine
The engine is stable and reliable, with low oil consumption and strong power.
2. Hydraulic System
The dual pump design can be used to operate the power steering and lifting device separately, and the hydraulic connector designed for SHANTUI is adopted, which has high reliability and effectively reduces the oil leakage rate.
3. Transmission System
Adopt the domestic first class manufacturer's gearbox, transmission power is strong.
4. Electrical System
Adopt the latest technology of wire harness and waterproof plug-in, multi-channel fuse layout, safe and reliable.
5. Cab and Operator Station
Cabin space is capacious with high quality seat, which give you comfortable driving experience. The design of seeing the edge of the weight from the driver's view can guarantee the best visibility when reverse.
6. Optional Mast Type
2 stage wide-field mast.
7. Maintain convenience
The forklift has reserved special maintenance space, making the subsequent maintenance more convenient.
Company Profiles
Shandong Volin Heavy Machinery Co.,ltd. is a subsidiary of Shantui Group. It is professional manufacturer and supplier of Shantui forklift trucks. Our main products include diesel forklift, electric forklift and gasoline LPG forklift, Construction Machinery like Bulldozer, Wheel Loader, Excavator, Motor Grader and Road Roller and construction machinery parts.
Brand: SHANTUI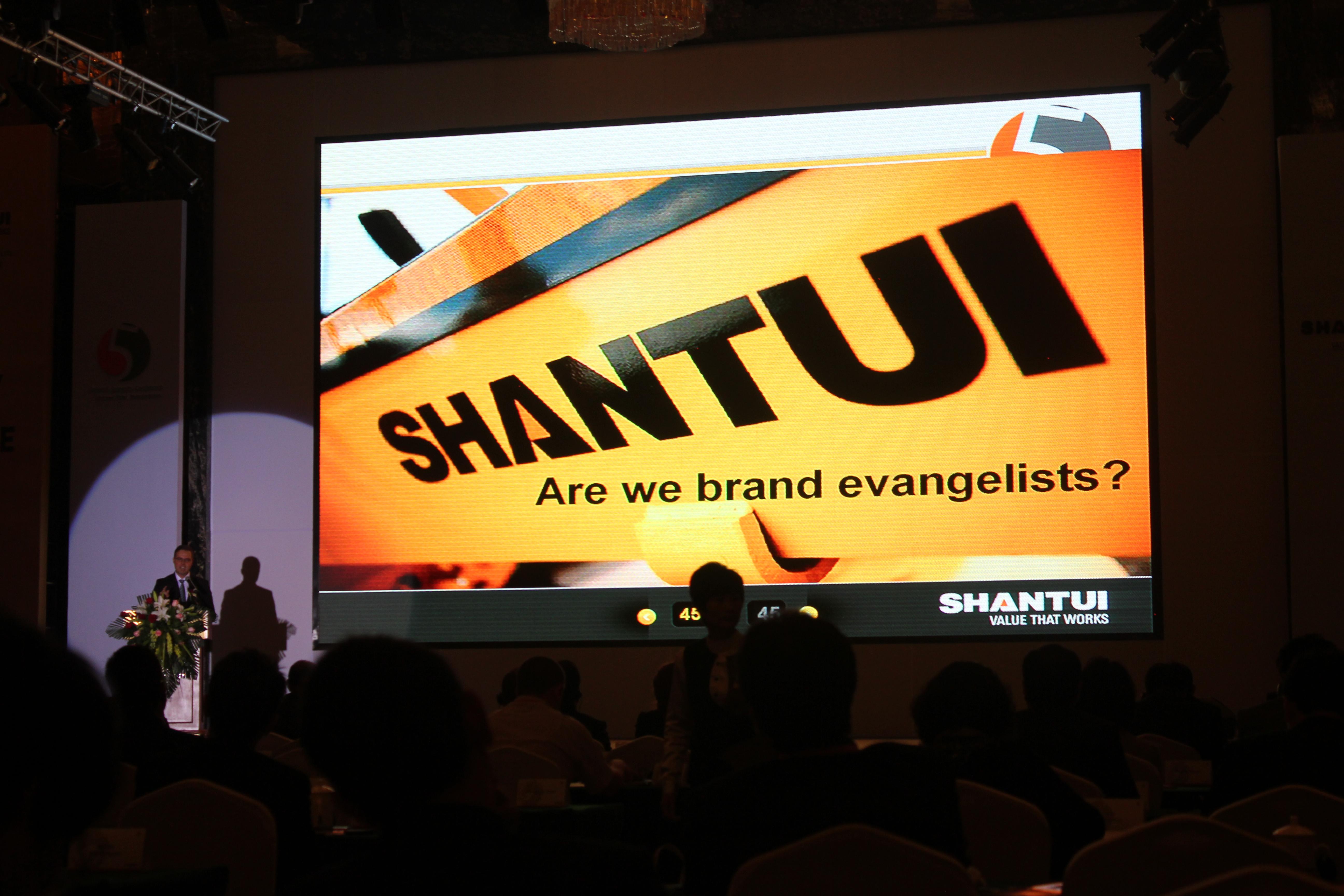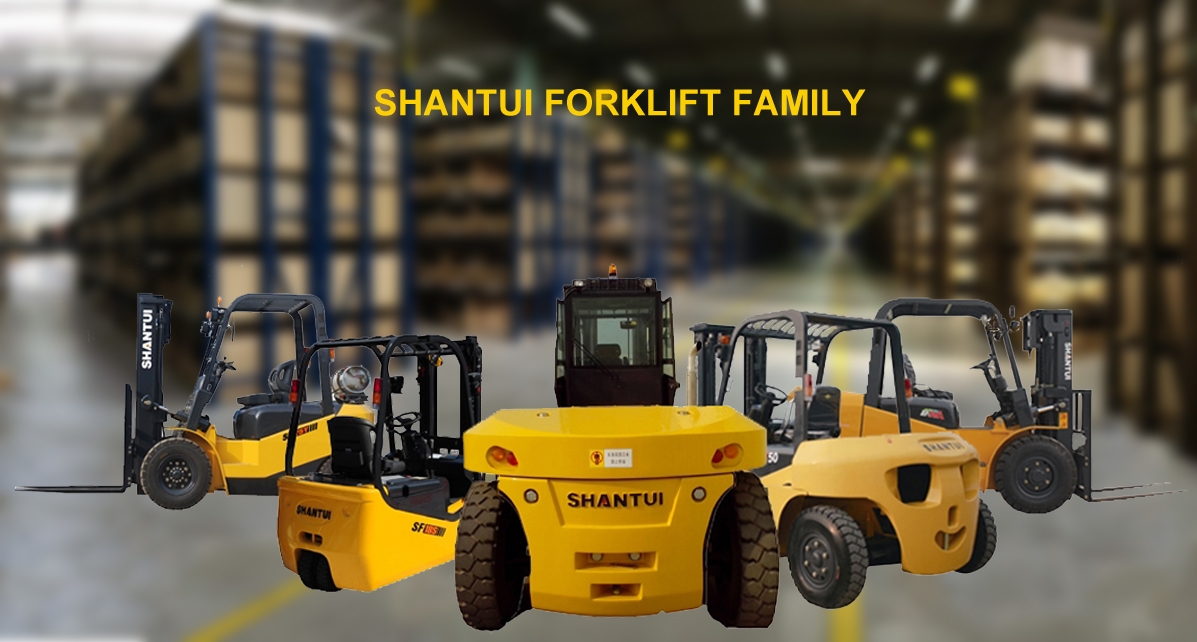 SHANTUI FORKLIFT
●One of the largest China forklift company
● World top 50 machinery manufacturer
● Member of top 500 enterprises in China
● Export to over 130 countries
●International Certification: ISO14001 Environmental Management, CE Certification
We are the manufacturer of SHANTUI forklift which can provide the series as follows:
1 ton to 25 tons diesel forklift, 1.5 tons to 3.5 tons Gasoline & LPG forklift, 1.5 tons to 3.5 tons electric forklift.
Manufacturer Advantage:
1. Factory direct, discount price, quality and reputation protection.
2. Perfect after service system.
3. Original accessories support.
Company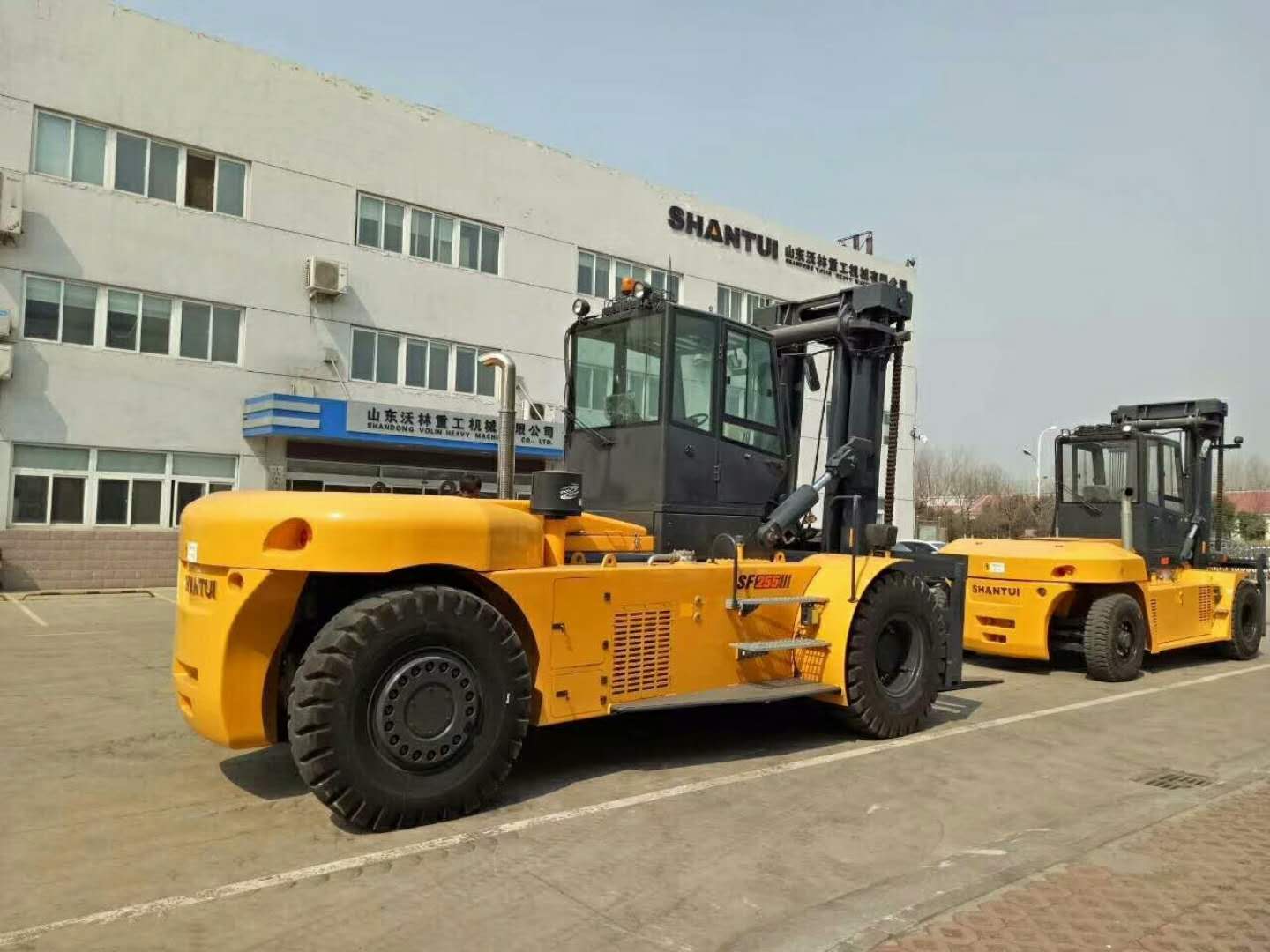 Production Line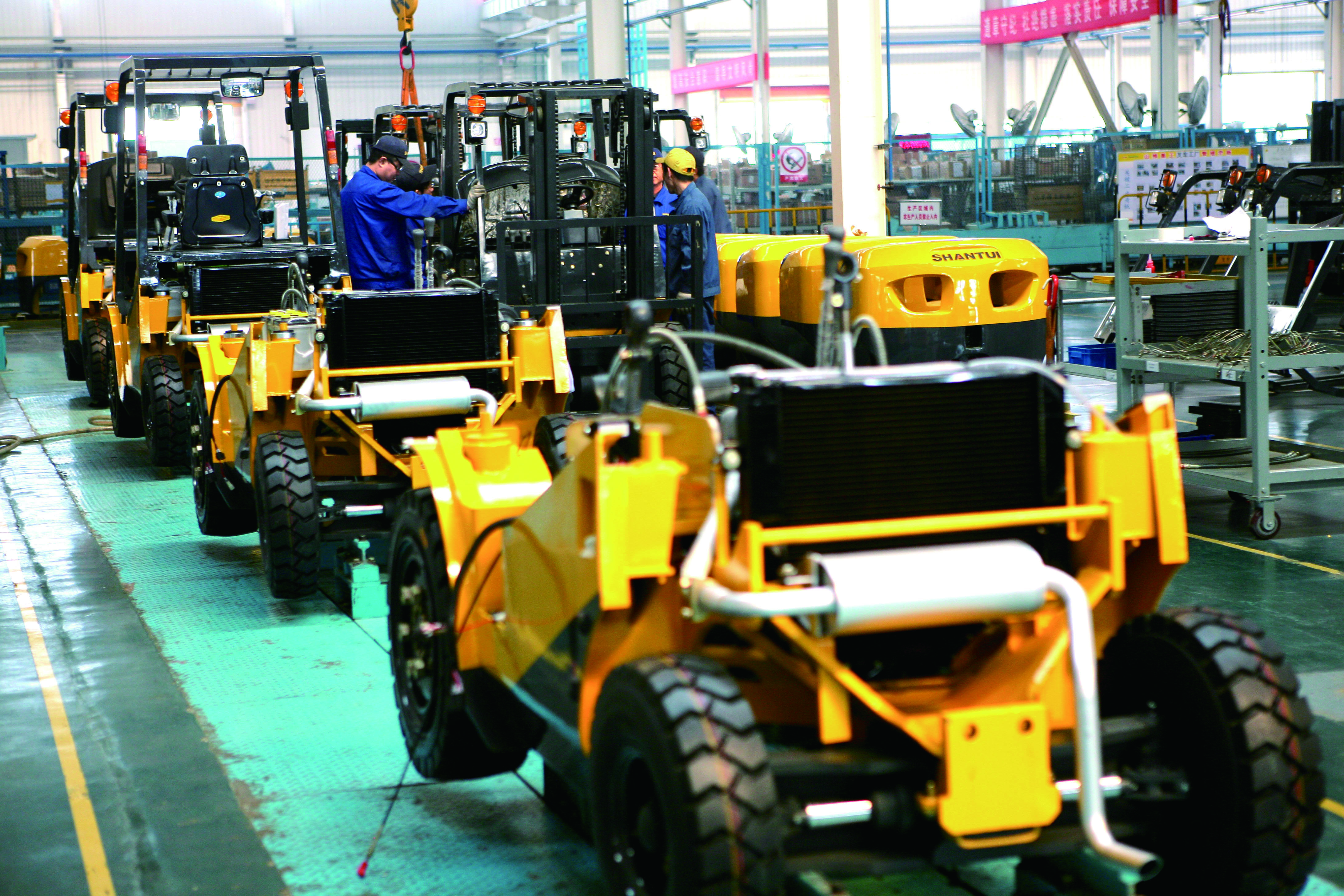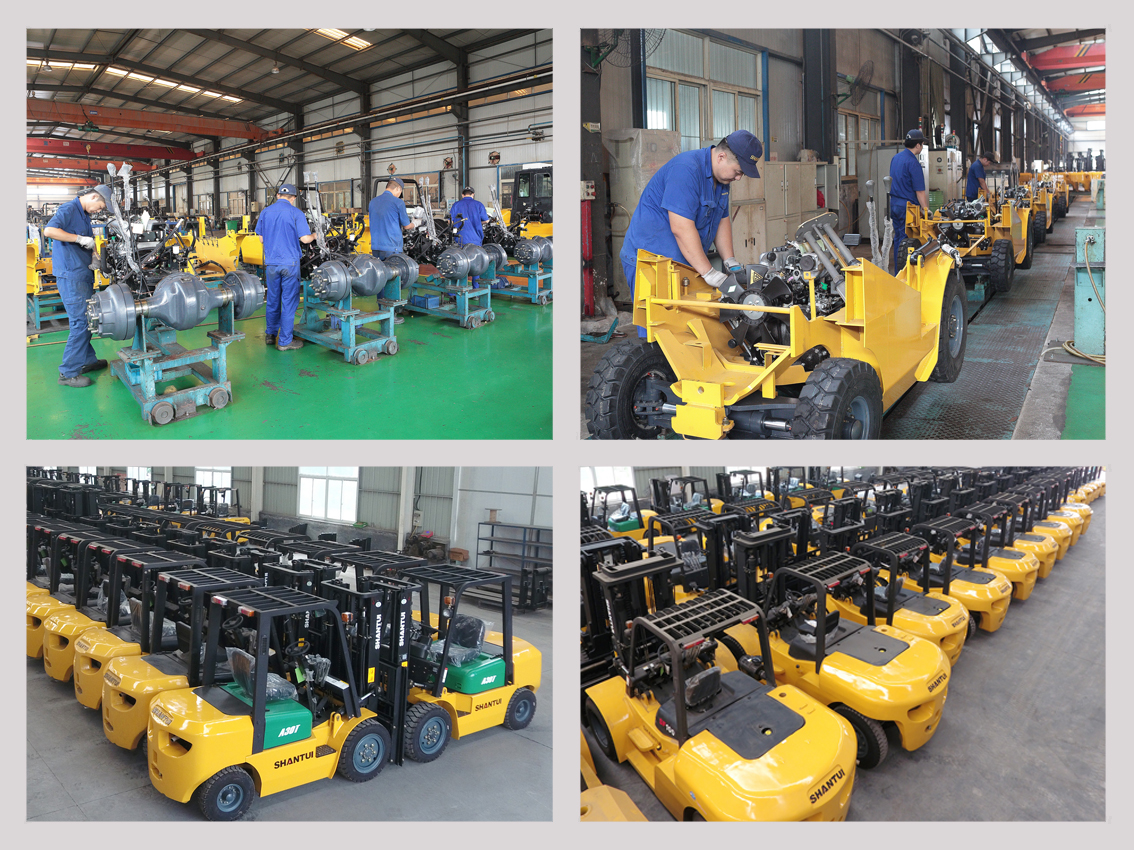 Trade Show: Canton Fair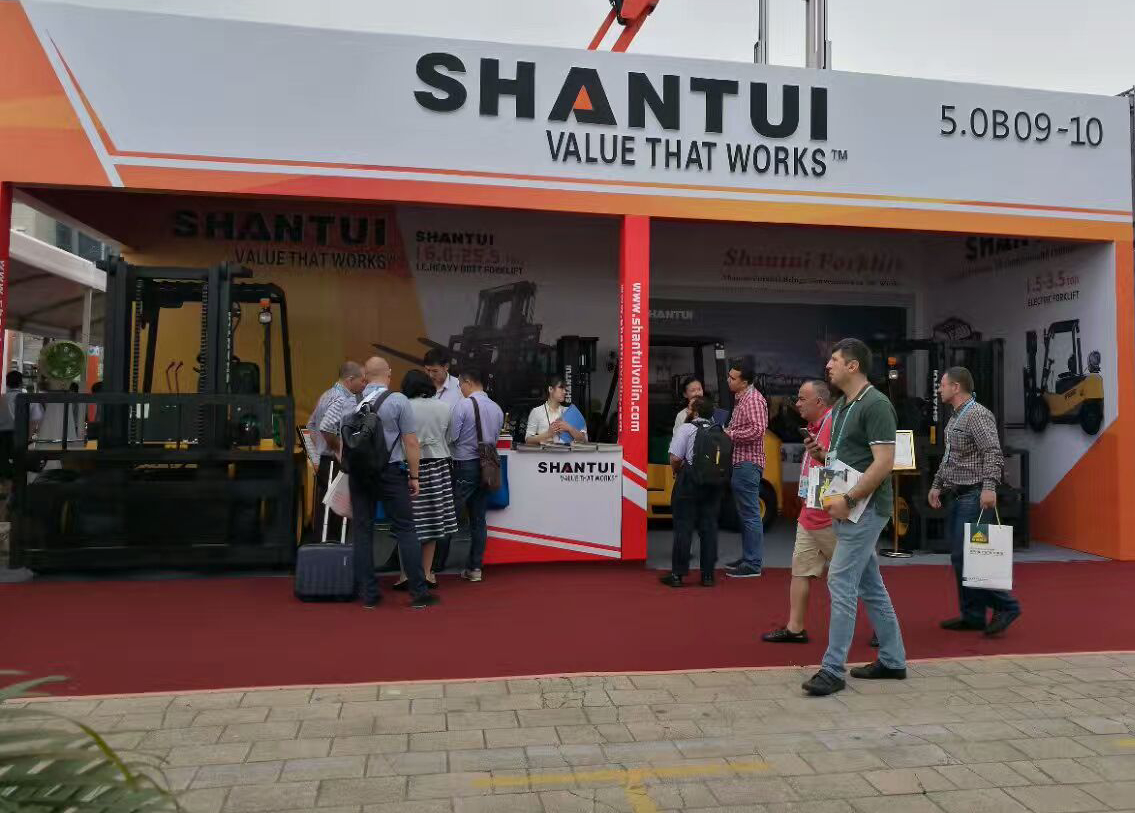 Products Range