Product Description
There are many types of Truck cranes, and their classification methods are also different. The main ones are:
Classified by weight: Small Truck Crane Light Truck cranes (with a lifting capacity of less than 5 tons), medium-sized truck cranes (with a lifting capacity of 5-15 tons), heavy-duty truck cranes (with a lifting capacity of 5-50 tons), and super heavy-duty truck cranes (lifting weights) At 50 tons or more). Due to the use requirements, the lifting capacity has increased, such as the production of large truck cranes of 50-1200 tons.
According to the type of outrigger: frog type leg, x type leg, h type leg. The frog-type leg span is 0. It is only suitable for cranes with smaller tonnages; the x-type legs are prone to slippage and are rarely used; the h-type legs can achieve larger spans, and the stability of the whole machine is obvious. The superiority, so the hydraulic cranes produced in China mostly use h-shaped legs.
According to the transmission mode of the transmission: mechanical transmission, electric transmission, hydraulic transmission.
According to the lifting range of the lifting device (ie the turning range of the turntable): the full-slewing truck crane (the turntable can rotate 360° at will) and the non-full-turn truck crane (the turntable angle is less than 270°).
According to the structure of the boom: folding boom, telescopic boom and truss boom truck crane.
10T
Chassis
Tang

Jun

Ou

Ling

688

State

Five

Chassis
Engine

CY4BK551
tire
825-16
brake
air

brake
Direction
Hydraulic

boost
wheelbase
3500mm
the

highest

speed
75km

/

h
single

arm

length
6m
boom

number
5
boom

shape
U

type
thick

section

boom

size
height

50

cm,

width:

32

cm
the

number

of

lifting

legs
5
hydraulic

system
dual

pump

confluence

system
Fan

heat

system
air-cooled

and

water-cooled

double

fan

heat

system
motor
15kw
Double

winch
10

tons

hydraulic

winch

and

6

tons

hydraulic

winch
large

structure
I-shaped

steel

box

large

frame
appearance

size
length

9030mm;

width

2150mm;

height

3080
the

total

quality
12500kg
<
12 Ton Truck Crane
Chassis
Chassis for Kama truck cranes.
the engine
4DX23-140E5
tires
825R20
brake
air brake
Direction
Hydraulic boost
wheelbase
3815mm
the highest speed
88Km / h
single arm length
7m
boom number
5
boom structure
inner rope
thick section boom size
height 58 cm, width: 48 cm
Number of lifting legs
5 (two legs on the side, and auxiliary hind legs)
side leg structure
double leg, unilateral leg span 2 meters (from the body)
Outrigger span
6.2 meters across; longitudinal span: 5 meters
hydraulic system
dual pump confluence system
Fan heat system
air-cooled fan heat system
motor
15kw
double winch
double curved neck plunger motor hydraulic winch
large structure
I-shaped steel box large frame
Appearance size
length 10110mm; width 2250mm; height 3250mm
the total quality
14500kg
Product Effects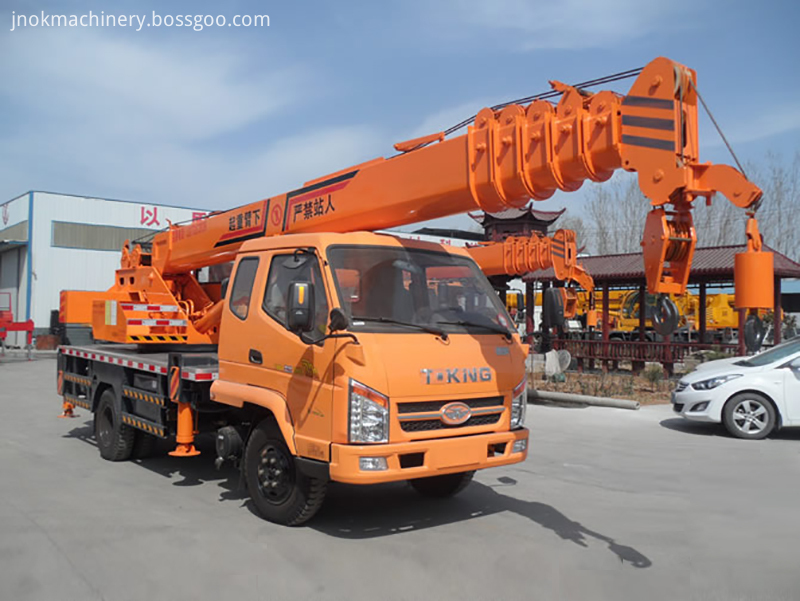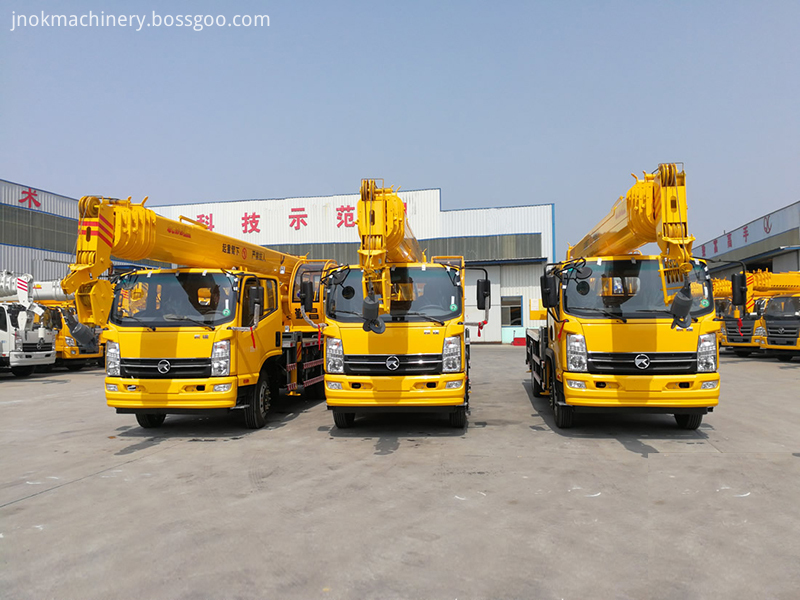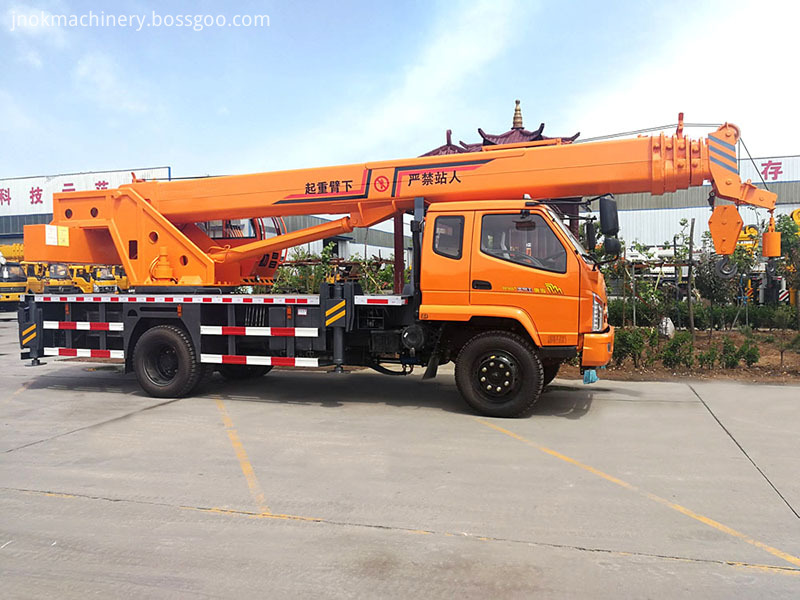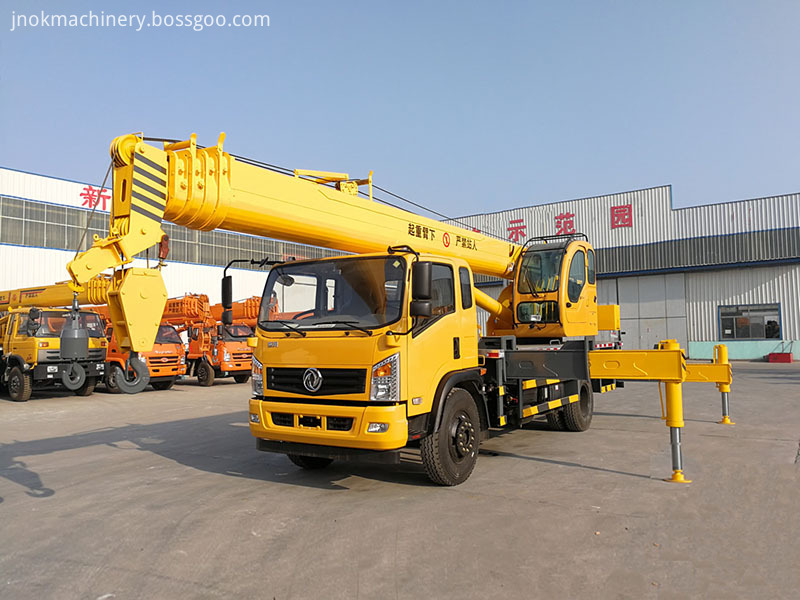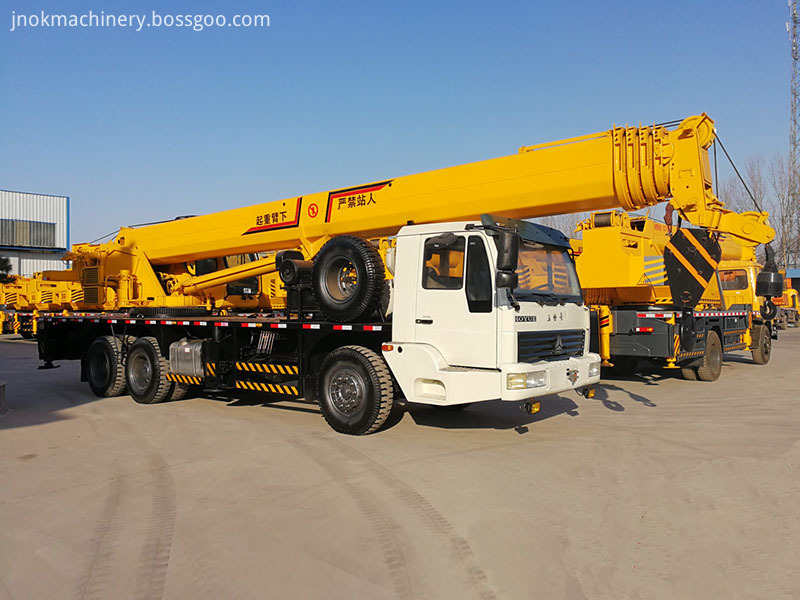 1. Leading performance: the boom length in full extension is 28m, the performance leading in 5%. The grade ability is 40%, which make the machine have good road adaptability.
2. The unique U boom and plug-in boom head make the load-carrying capacity more balanced, and lift more smoothly.
3. The unique stretch and retract technique prevents the misoperation; the stretch and retract of the boom is safer and more reliable.
4. 12 Ton Crane Truck For Sale The control system is optimized by 8 patents; lifting, rotation, and luffing are easy and reliable.
5. Small Truck Crane Six unique technologies supply the quality assurance, and make the products keep a high value.
6. The innovative jib system adopts embedded block, plug-in boom head and octagon jib, which has excellent lifting performance and safe and reliable lifting work.
Our company: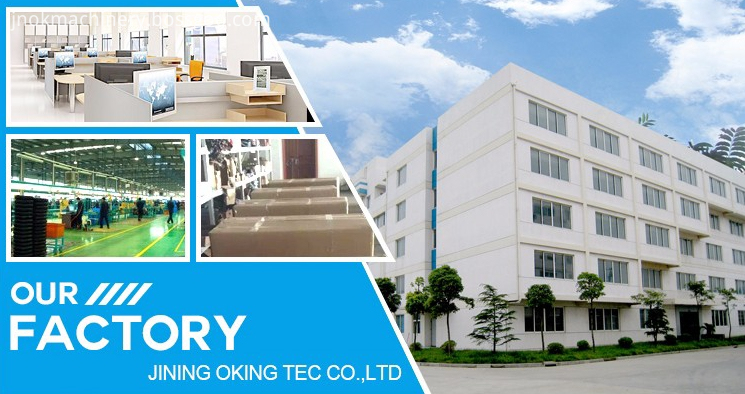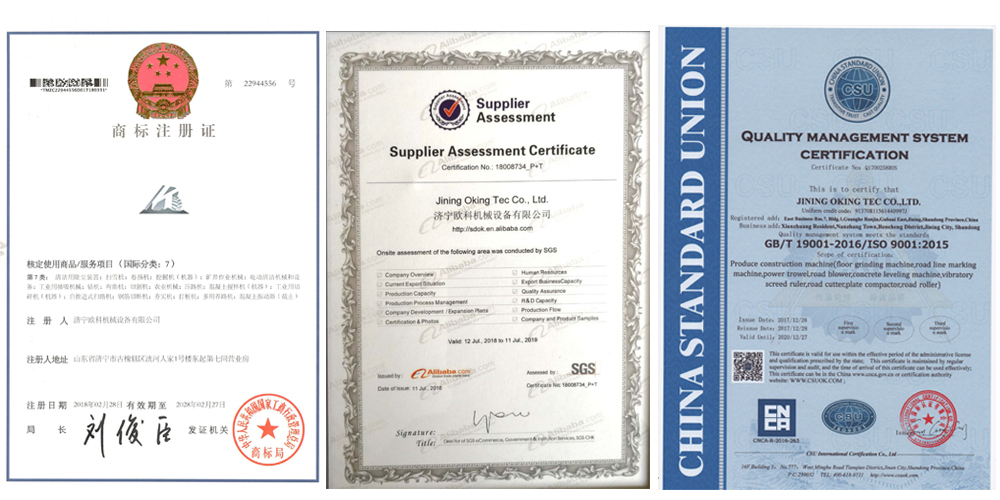 JINING OKING has developed as a professional manufacturer in China since 2001 for floor grinding & polishing machine in floor preparation field & truck crane; most of its staff is in the department of research, manufacture and sales.
Contact US: